On October 17, an announcement ceremony of the height measurement result of Bilutu Sand Peak was grandly held in the Badain Jaran Desert scenic area of Alxa Desert Global Geopark. Approved by the state council, the result was announced by National Geographic Information Bureau of Surveying and Mapping. The altitude of Bilutu Sand Peak is 1611.009 meters. This national geographic data will be applied in influential social public activities such as administrative management, journalism and communication, foreign exchange, teaching etc. in the future.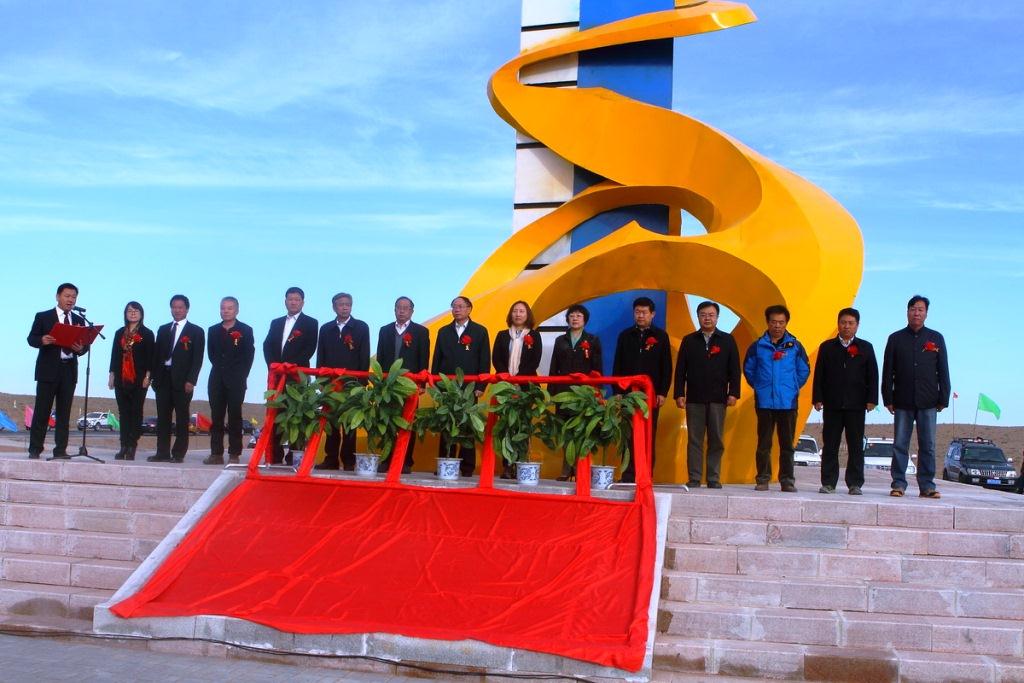 Announcement Ceremony
The affirmation and legal announcement of the height measurement result of Bilutu Peak filled in a gap to basic surveying and mapping of Badain Jaran Desert. Technical support will be provided for the geological relics protection, desertification control, scientific research and ecological environment protection of Alxa Desert Global Geopark through the effective utilization of this national achievement.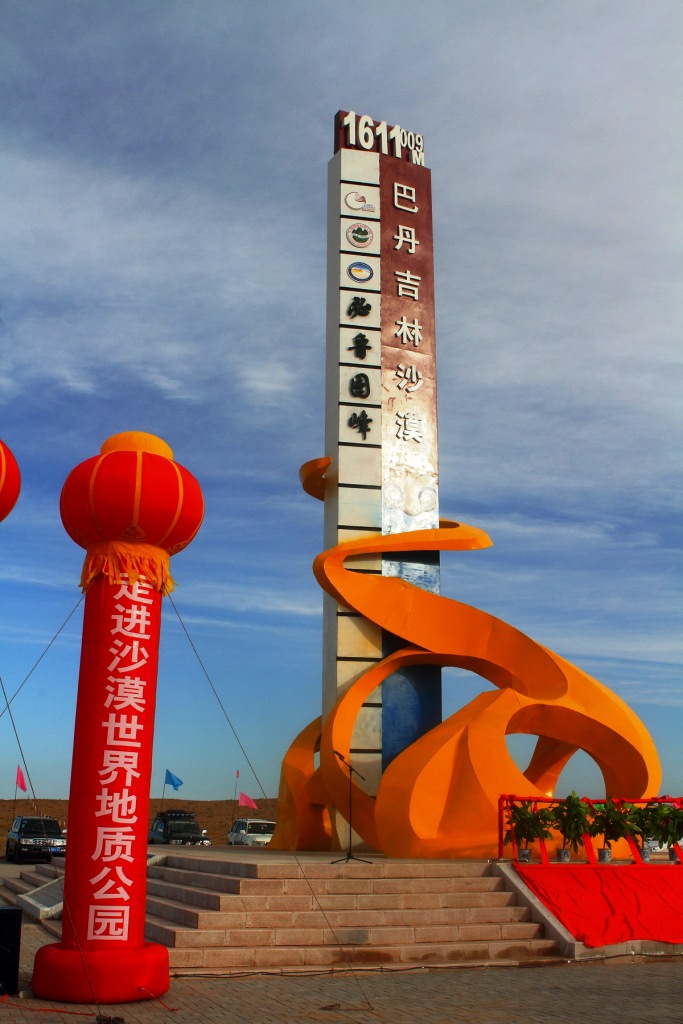 The monument of height measurement result of Bilutu Sand Peak