Source :
Academy of Tourism Earth-science and Geopark Research, the Geological Society of China
Published :
July 7, 2015
Springer, the world-renowned geoscience book publisher has recently released this English version of the original Chinese edition of 'The Principles of Tourism Earth-science' which was first published in 1989. The original Chinese edition is a milestone of geotourism and geoparks development in China. It is the first book available in China to provide theoretical and practical basis for geotourism and geopark advocators, developers and operators. It is also a guidebook for teachers and students of geology, planning and tourism. The methodology adopted in locating geotourism resources and the classification of them as introduced in the book are of extreme importance to geotourism and geopark planners and designers. Two new chapters on geoparks and prospects of geotourism and geoparks are added to address the current issues facing their rapid development in the country. As China has the largest number of geoparks in the world, the understanding of her geopark history and concept provides a better picture of the unique Chinese development model. This book therefore particularly attracts the attention of geotourism and geopark researchers who intend to evaluate the potential impacts of Chinese geoparks on the global geopark development. The book is the result of the joint efforts of three passionate Chinese geotourism and geopark pioneers who are willing to share their views and experiences with other geotourism and geopark colleagues around the world.
Please check the following link for further details: http://www.springer.com/us/book/9783662466964.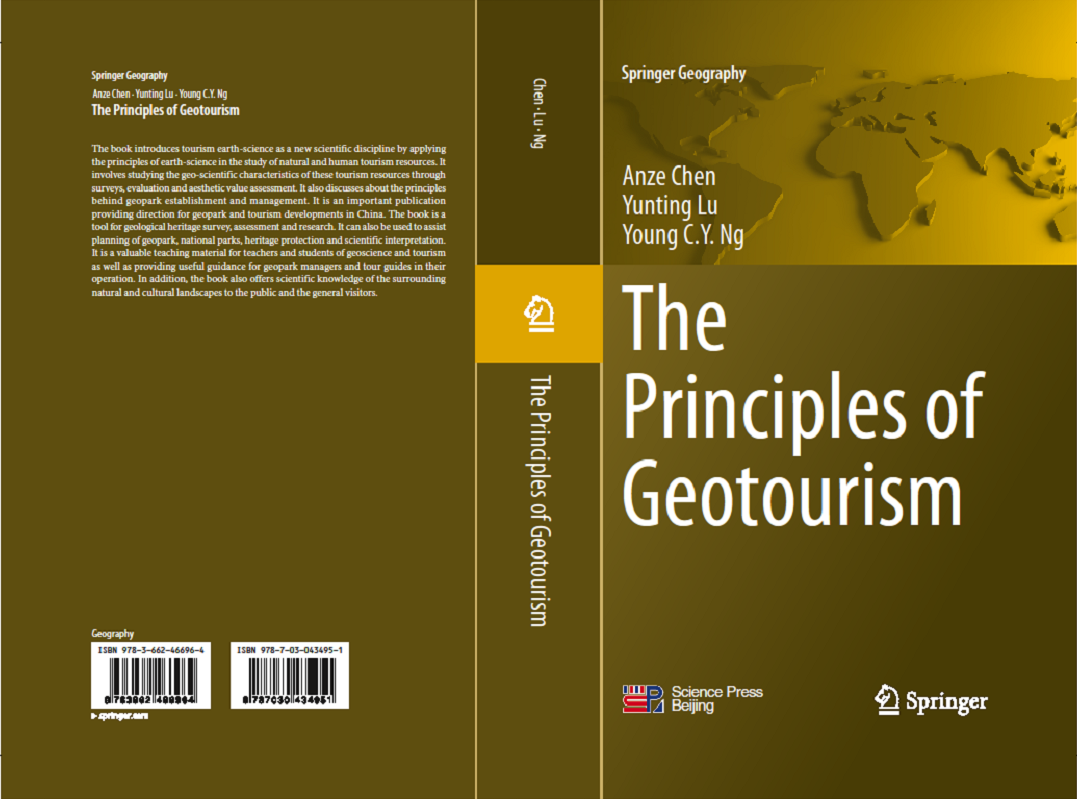 The cover of this book