Source :
Huangshan Global Geopark, China
Published :
June 3, 2015
To implement the 2015 education plan of Huangshan Global Geopark, and to warm up the market of research tour in Wuhan, as well as to advance the cooperation agreement between the Geopark and some universities in Wuhan, series of activities were held by Huangshan Global Geopark in China University of Geosciences (Wuhan) and Hubei University from May 18th to 21th.
Educational photographic exhibition. With the opening of Expo Central China 2015 in Wuhan and High-speed rail between Hefei and Fuzhou, photographic exhibition of Huangshan Scenery was held in China University of Geosciences (Wuhan). At the exhibition, research fruits of Earth Science of the Geopark, and tourism promotional materials were offered to the students.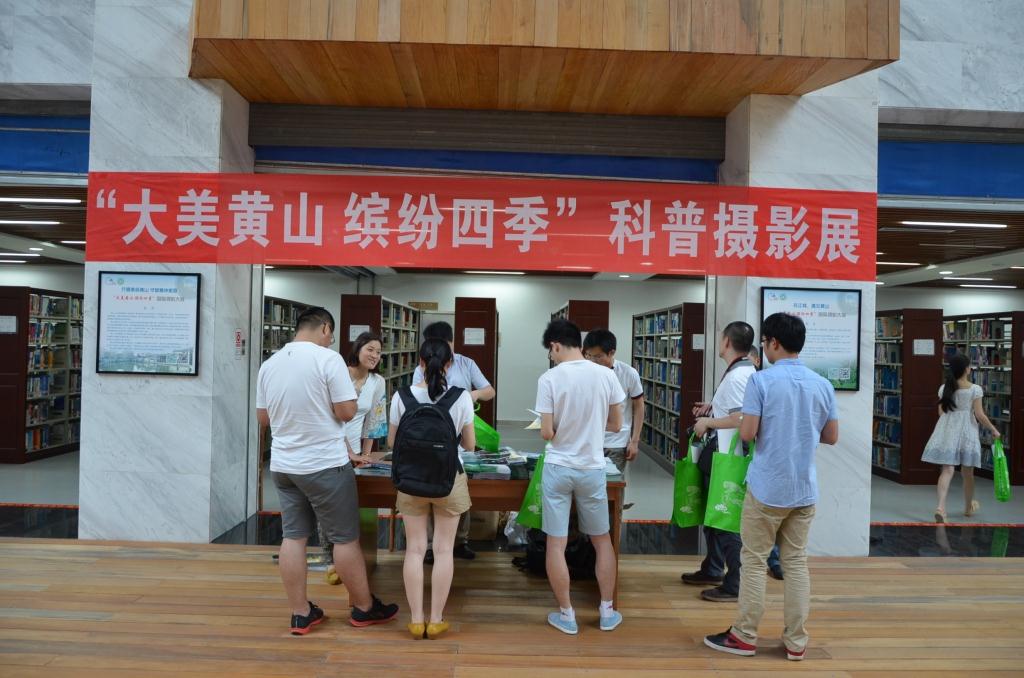 Huangshan development mode into lectures. To enhance the direct communication with students, management staff of Huangshan Global Geopark gave lectures with the theme of "management and evaluation for geopark from the view of UNESCO and Huangshan's practice" in China University of Geosciences (Wuhan) and Hubei University. In the lecture, geopark's development progress, management standard, geological heritage features of Huangshan and Huangshan management examples were introduced, and students' questions were answered.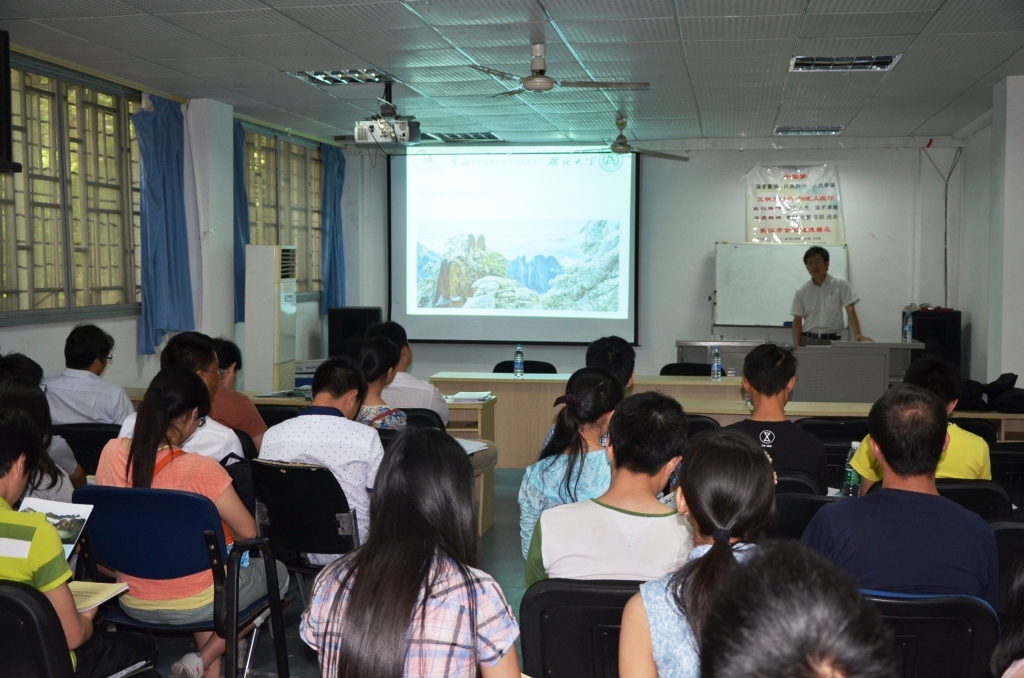 Survey on research tour among students. About1000 questionnaires were sent in China University of Geosciences (Wuhan) and Hubei University. Special reports will be made after collecting research results to promote the research tour.
During the period, staffs from Huangshan Global Geopark attended on the invitation the dissertation defense for Master Degree of School of Public Policy and Management, and discussed with two students about their thesis papers concerning to Huanshan Global Geopark. They also talked with experts about how to consolidate and popularize the scientific value of Huangshan geomorphology to integrate it into university educational materials.
Since the cooperation agreement between Huangshan Global Geopark and China University of Geosciences (Wuhan) was signed in 2014, through efforts of both sides, the value of Huangshan geo-diversity, Huangshan plan, and development mode have been known and learned by universities by different means as lectures, special research and thesis. Huangshan granite specimen was exhibited in Yifu Museum, and Huangshan geological research results were listed in the library of China University of Geosciences (Wuhan).