Once spring has arrived let us remind the visits we have hosted on January in Maestrazgo Geopark. We have been fortunate sharing experiences with Cecilia Múñiz from Grutas del Palacio Global Geopark (Uruguay). Cecilia conducted a brief but intense journey, knowing some of the main Geosites in the Geopark and the facilities of Dinópolis (which has two centers and an associated museum in the Geopark).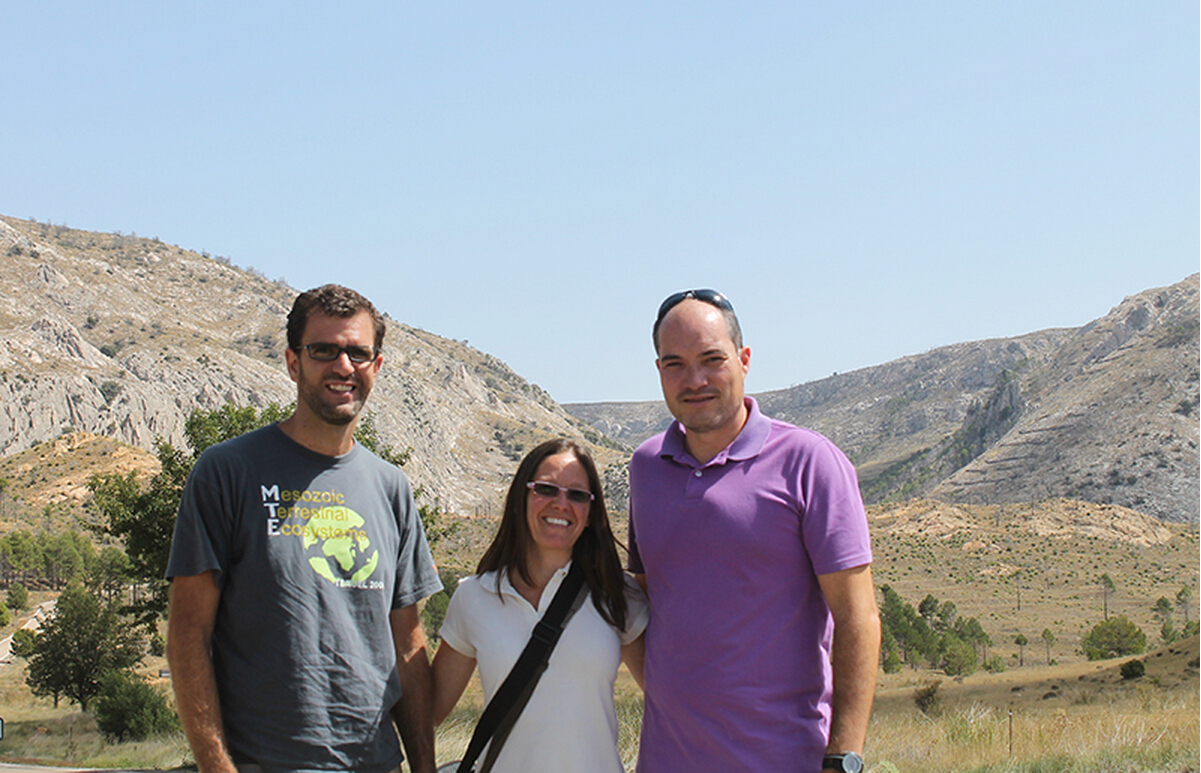 GRUTAS_DE_PALACIO
Cecilia Múñiz with Ángel Hernández and Luis Mampel in Aliaga
A really high-ranking delegation from Tanzania (Ngorongoro Conservation Area Authority) visited us to know the model of management developed for the preservation of dinosaur tracksites in the Maestrazgo Geopark. The delegation was composed by (from left to right in the picture): Mr. Job Ndugai (Deputy Board Chairman, Ngorongoro Conservation Area Authority, Member of the Tanzanian Parliament), Miss Margareth Kaisoe (Laetoli Footprints Project, the site where the oldest traces of human bipedalism have been recorded), Mr. Donatius Kamamba (Director of the Antiquities Division at the Ministry of Natural Resources and Tourism in Tanzania), and Mr. David Mrisho (St. Augustine University of Tanzania).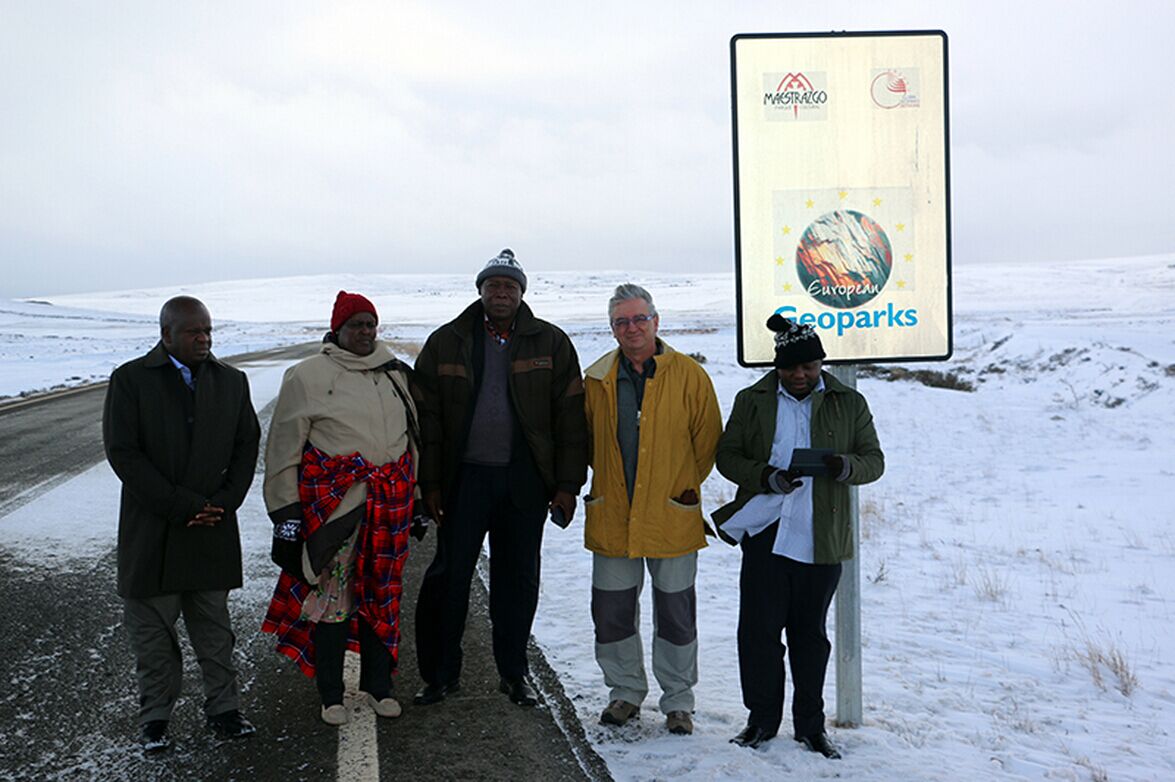 Tanzanian delegation
We will be pleased welcoming you again in Maestrazgo Geopark, hopefully on hotter days!