The first Geoscience Capacity Building Programme in Hong Kong Global Geopark of China concluded successfully on 19 March 2015. The programme, which ran from 16 to 19 March, was initiated and supported by the Ministry of Land and Resources (MLR), and co-organised by Hong Kong Geopark and the MLR General Office of the Science Popularization Department (the "MLR General Office"). The programme aims to encourage innovative ideas for science dissemination and provide a platform to facilitate experience sharing on science-popularisation.
Representatives from around 30 global geoparks, academic institutes and other science-popularisation bases in the Mainland China, Germany, United Kingdom, Canada, Uruguay, Japan and Australia participated in the programme. "This is the first Geoscience Capacity Building Programme organised in China," said an MLR spokesman. "We are delighted with the encouraging response from participants. The programme not only provided training for high-calibre science-popularisation professionals, but also enhanced our science-popularisation capacity."
The delegates visited the High Island Geo-trail and the Volcano Discovery Centre in Sai Kung, as well as the Hong Kong Science Museumi. "Hong Kong Geopark is committed to contributing to the Global Geoparks Network and science-popularisation bases in China by bringing relevant managers and professionals together and translating scientific research findings into real-life applications," said a spokesman for Hong Kong Geopark. "Hong Kong Geopark is honoured to be able to play a part in fostering cooperation and partnership in areas of science popularisation, technology innovation, knowledge transfer and capacity building."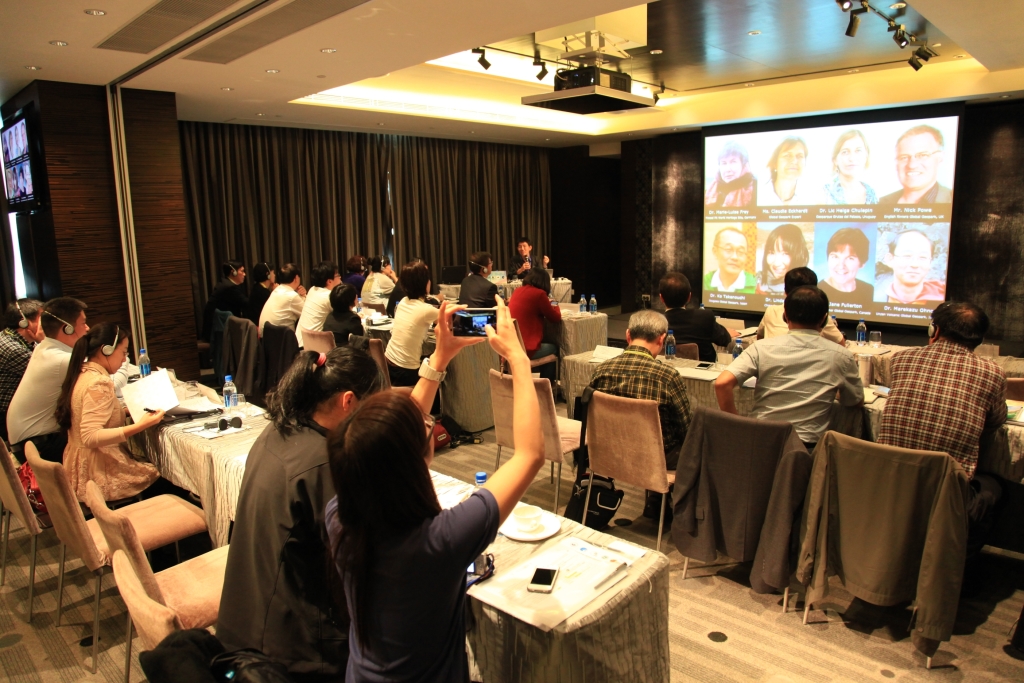 Serving as an intellectual hub for knowledge exchange, Hong Kong Global Geopark share with workshop participants innovative international models adopted in science popularization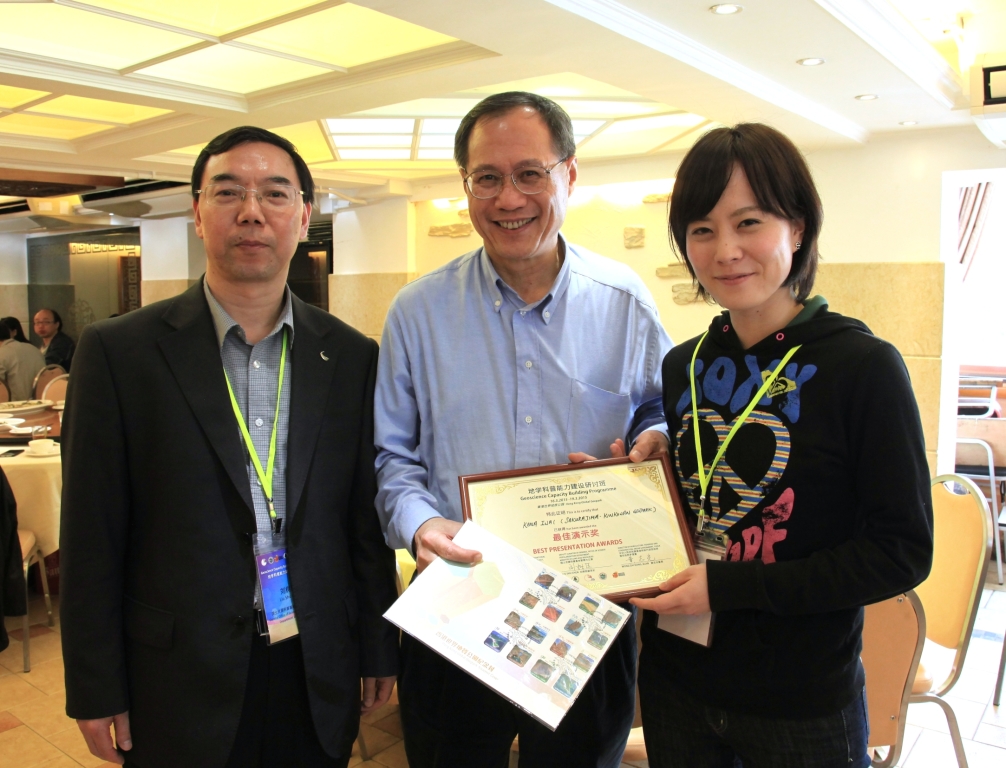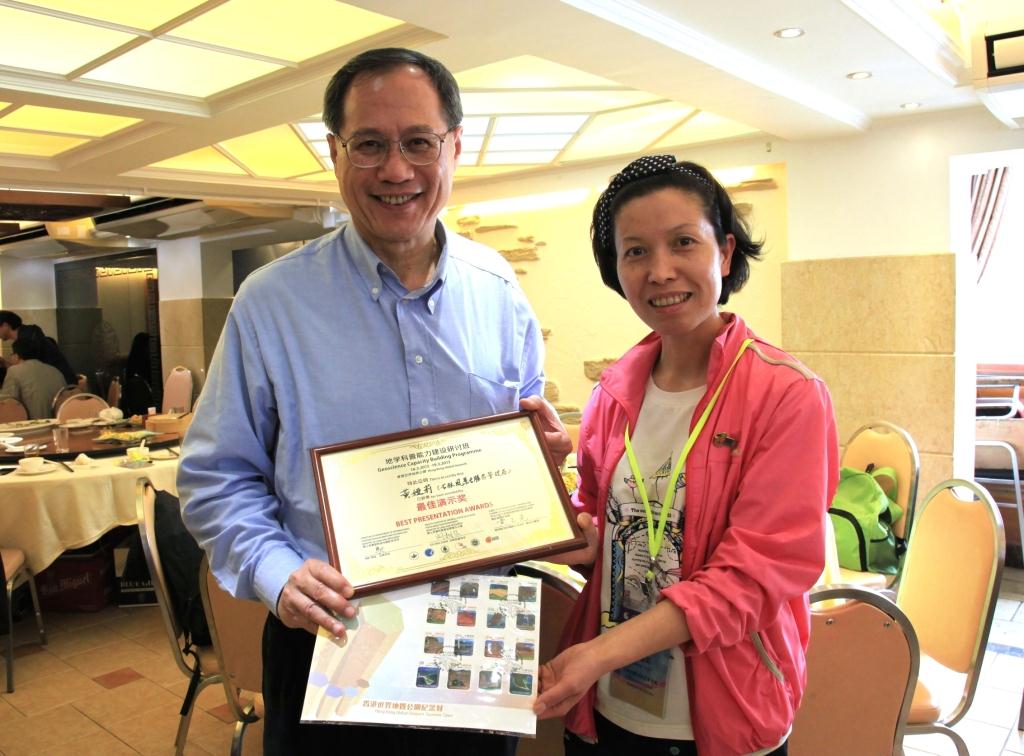 Winners of the presentation awards are announced during the networking lunch with Mr. Ma Yan, General Manager, Department of Science and Technology & International Cooperation, Ministry of Land and Resources; Mr. Liu Shu-chen, Deputy Director of the Geological Museum of China and Mr. Alan WONG, Director of Agriculture, Fisheries and Conservation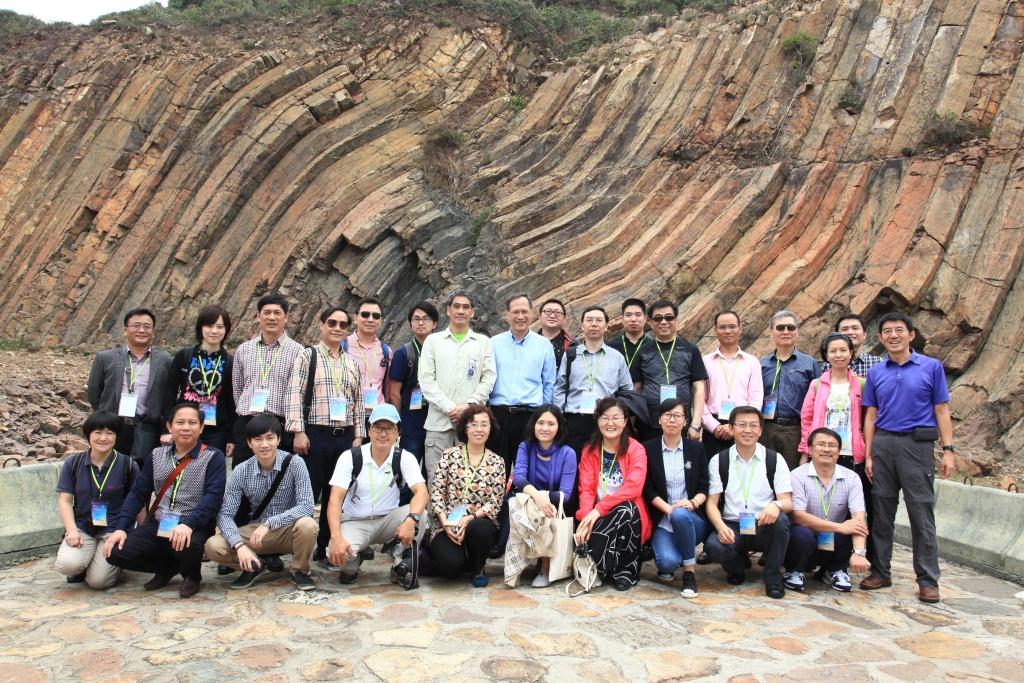 Guided visit to High Island Geo-trail, Sai Kung with Mr. Alan WONG, Director of Agriculture, Fisheries and Conservation and Mr. Tang King-shing, Chairman of the Country and Marine Parks Board
With a view to consolidating science-popularisation resources and broadening channels for technology dissemination, and to allowing technology venues, research laboratories and natural resource reserves to realise their goal of popularising science education, in 2009 the MLR commissioned the Geological Museum of China to set up the MLR General Office, with the mandate to oversee the development and supervision of all MLR science popularisation bases.