Source :
San'in Kaigan Global Geopark, Japan
Published :
March 19, 2015
On March 7 and 8, a special two-day event entitled "Geoparks – Knowledge and Experience Sharing" was held at Tottori University of Environmental Studies (San'in Kaigan Global Geopark Area). This was a pre-event held to celebrate the 4th Asia-Pacific Geoparks Network 2015 San'in Kaigan Symposium which will be held in September this year. There were more than 200 participants including local people, tour guides, students and staff members from other Japanese Geoparks.
The two-day event consisted of three sessions: workshop, symposium and a field trip. The workshop was held on the morning of March 7. More than 30 participants were divided into eight groups and discussed how to make geoparks better. During this time, guest speaker Dr. Ilias Valiakos (Lesvos Geopark, Greece) was able to communicate with each group. At the conclusion of the session, each group gave a short presentation and then everyone talked together about what they think makes an ideal geopark.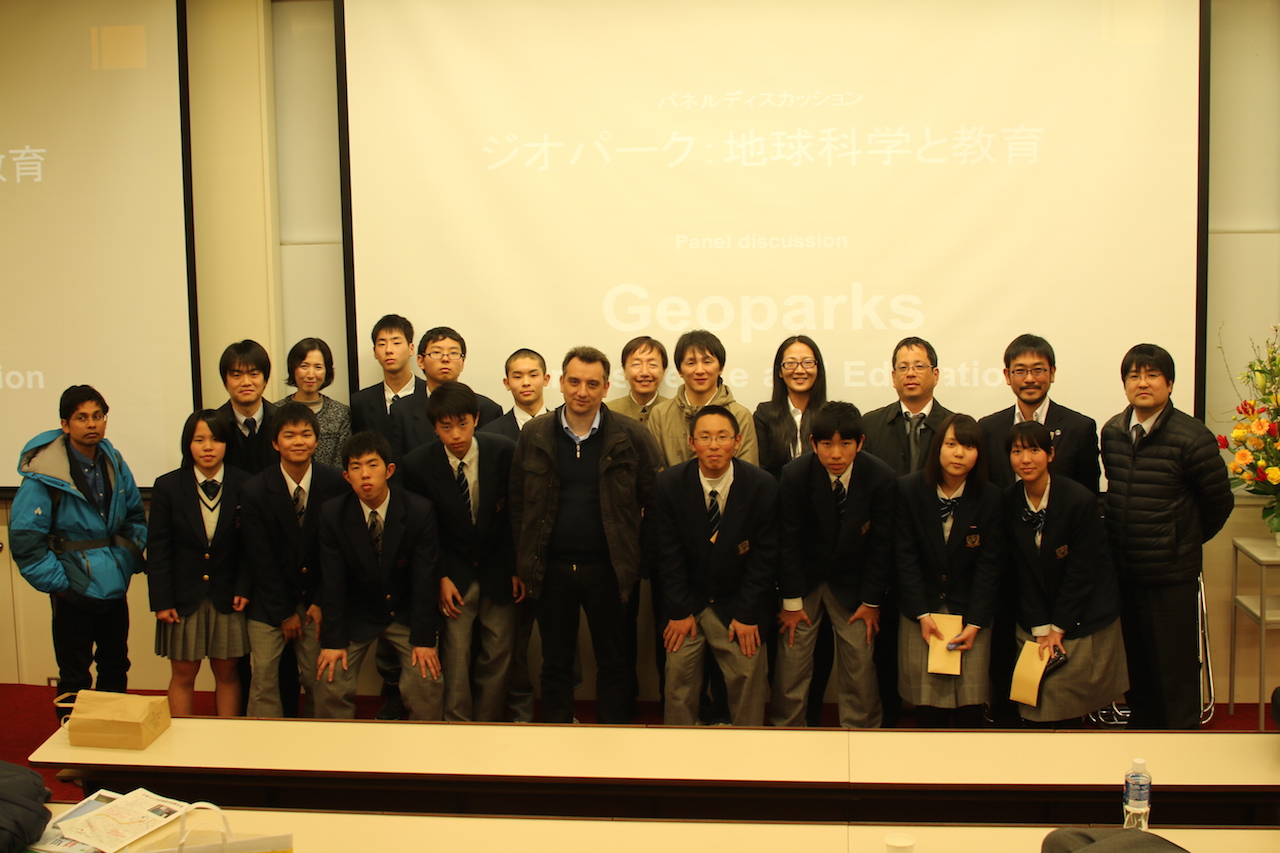 speakers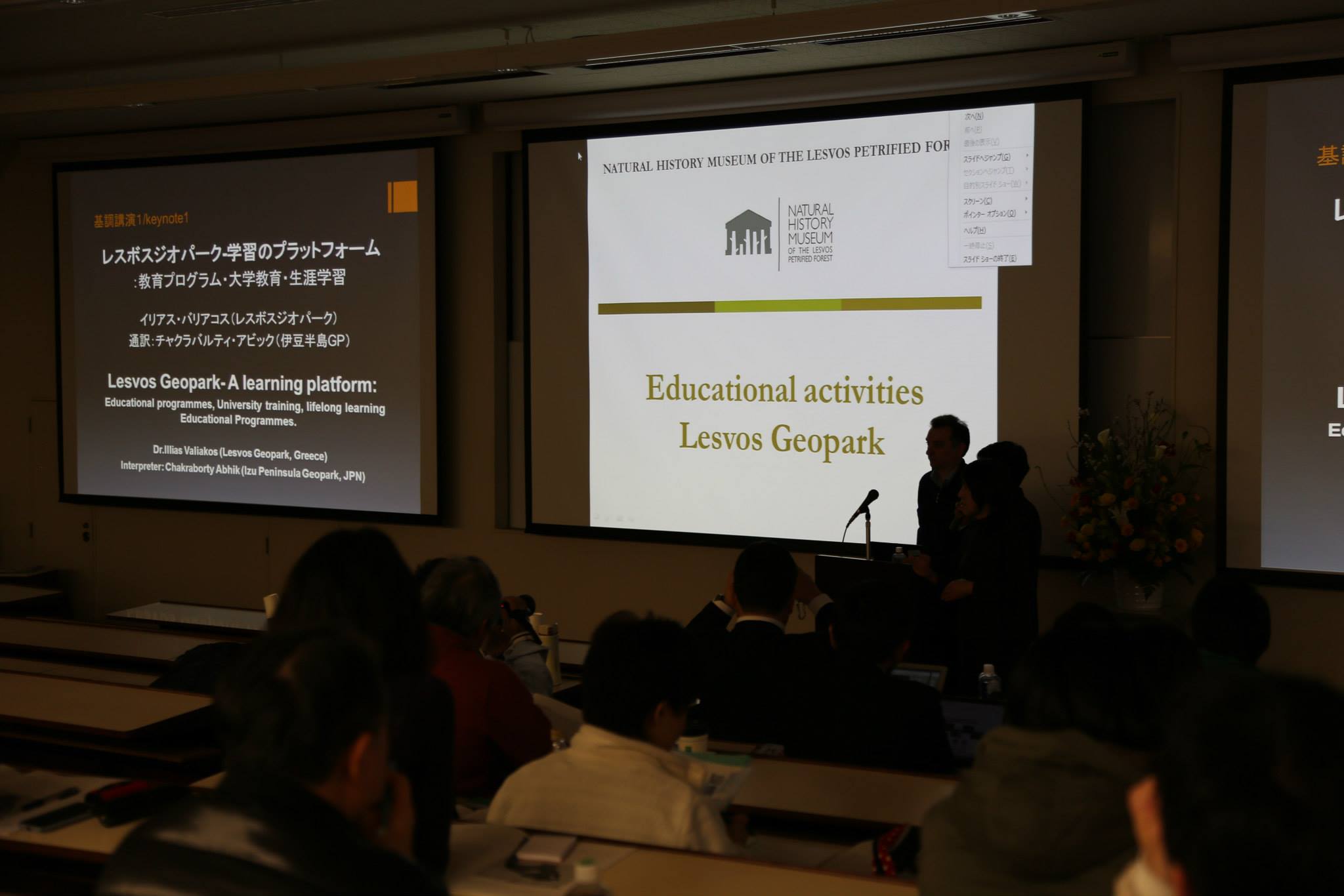 presentation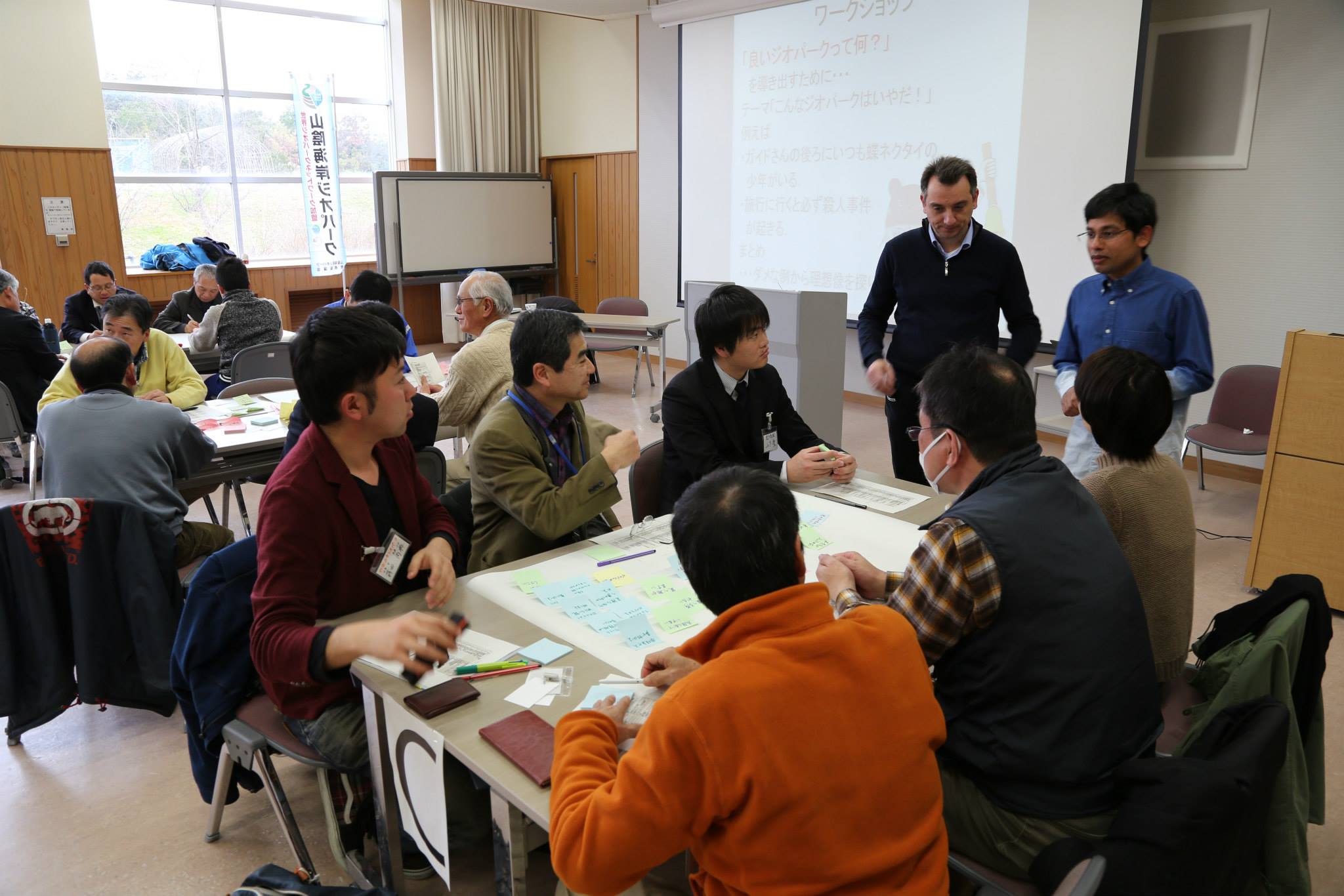 workshop
During the afternoon symposium on geoparks and education, keynote speakers shared educational practices and issues on all aspects of geoparks, not only Earth science but also geopark management, geotourism and interaction between scientists and local people. Dr. Valiakos (Greece) spoke about the advanced educational programmes in Lesvos Geopark that are provided by the Natural History Museum of Lesvos Petrified Forest. Dr. Kuniyasu Mokudai (Japan) explained about Japanese geological characteristics and emphasized the importance of interactive learning between scientists and local communities.
Dr. Kazuhiro Yuhora (Muroto Global Geopark, Japan), Dr. Hiroyuki Kajihara (Aso Global Geopark, Japan), high school students from Muroto City (Muroto Global Geopark) and Iwami Town (San'in Kaigan Global Geopark), and undergraduate students of Tottori University of Environmental Studies gave presentations using examples from their own geoparks.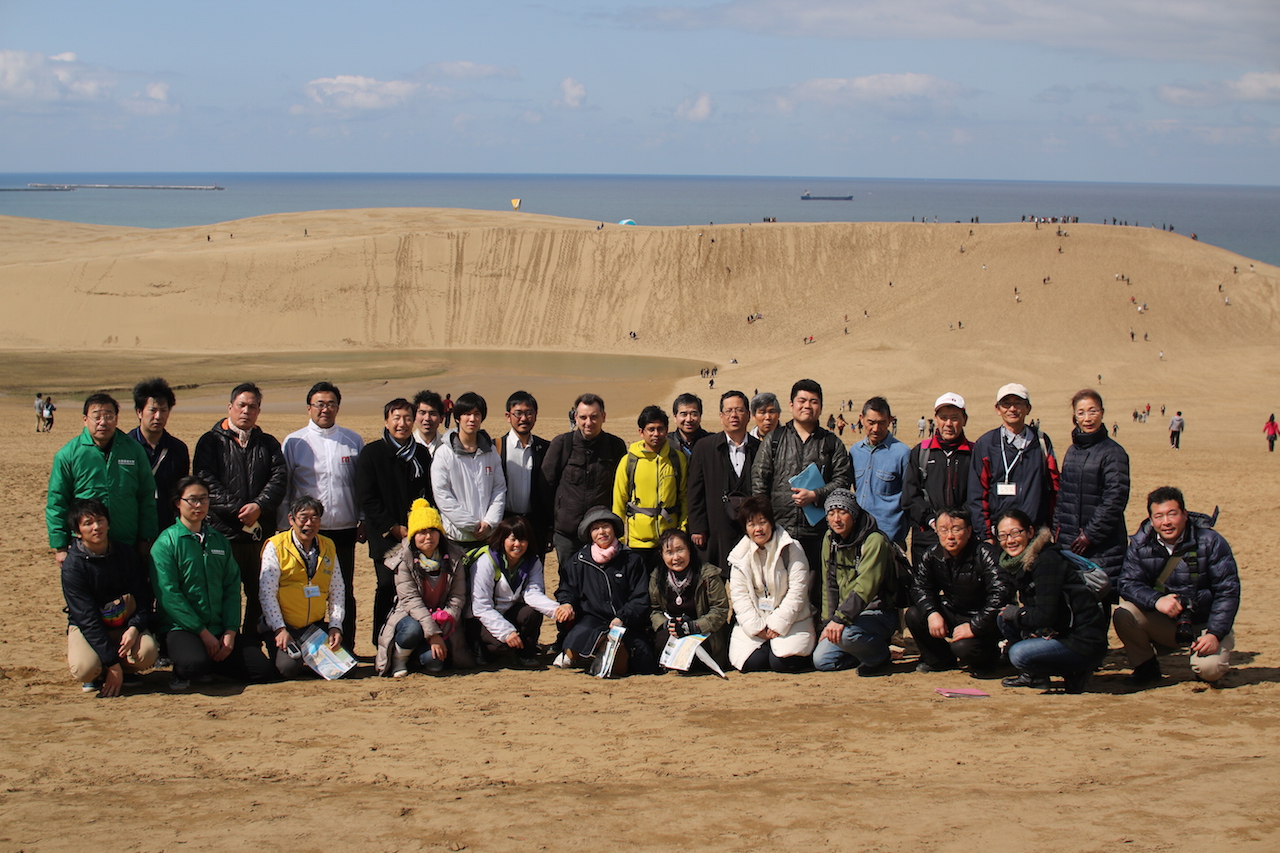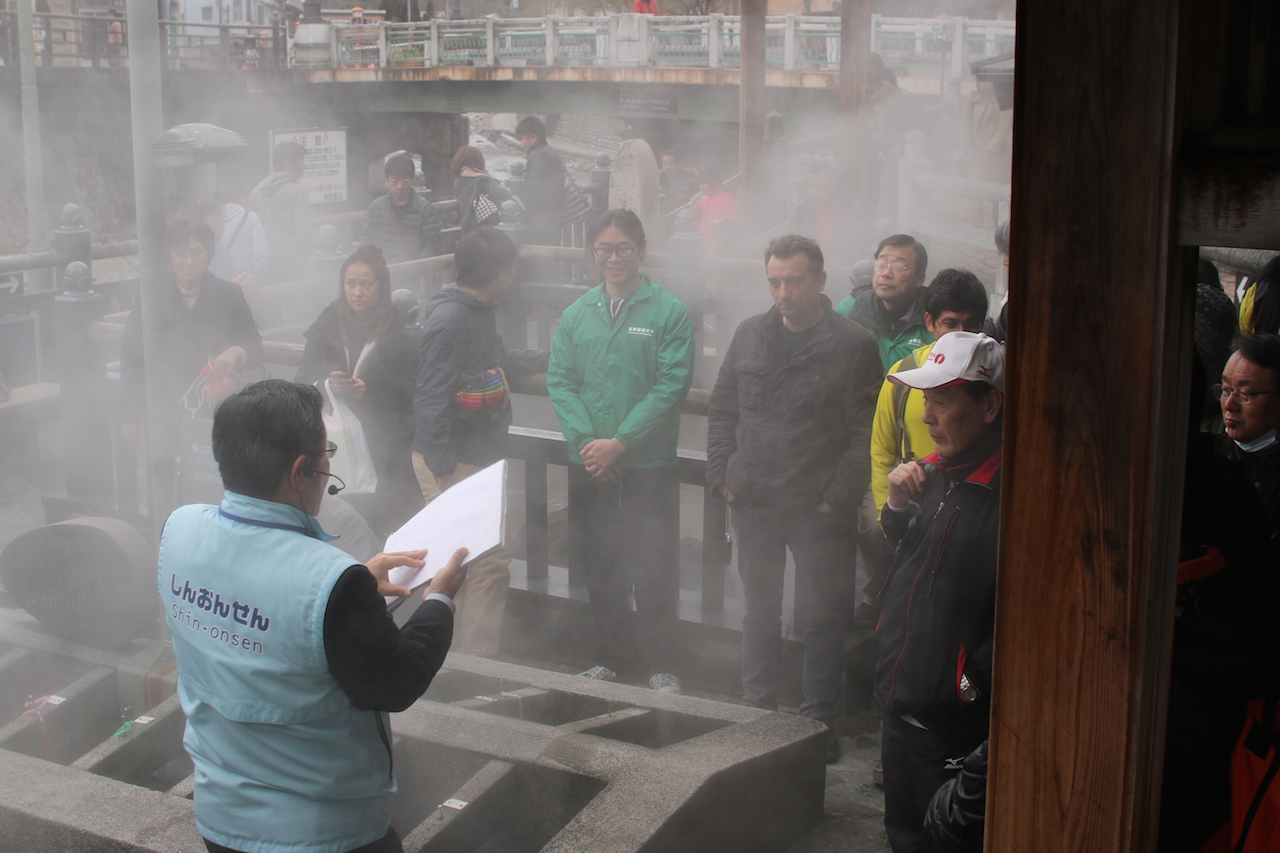 field trip
On the second day, participants joined a field trip to Tottori Sand Dunes and Yumura Hot Spring Area. Here they learned about conservation and utilization of geoheritage, and experience geotourism in the San'in Kaigan Global Geopark.
Special Thanks: Dr. Chakraborty Abhik (Izu Peninsula Aspiring Geopark)