On September 4th, 2012, 23 young geologists from 11 African countries, including Ethiopia, Nigeria, Malawi, Tanzania, South Sudan etc., conducted a one-day field excursion to the Yanqing National Geopark in Beijing.

The organization of training courses on geoparks for African countries constitutes an important part of the Chinese government's endeavors to render support to African countries in the development of geopark undertaking and in the scientific and technological advancement in African countries. The Chinese Academy of Geological Sciences (CAGS) and the Chinese Geoparks Network (CGN) organized the field excursion to the Yanqing National Geopark to introduce the achievements made by China in the protection of geo-heritage and the development of geoparks and to accumulate useful experience for the organization of a training course on geoparks to African countries next year.

During the field excursion, the African trainees visited the Yanshan Tianchi spot, dinosaur footprint protection area, silicified wood scenic spot, Wulong Canyon scenic spot inside the geopark. And Prof. Zhang Jianping, a paleontologist from China University of Geosciences (Beijing), was specially invited to give on-the-spot explanations and teaching for all the trainees.

The Yanqing National Geopark is located at a transitional zone between North China plain and Inner Mongolian plateau. It is one of the famous naming places of Yanshanian movement, liking a shining pearl embedded on the south slope of magnificent Yanshan Mountains. Covering an area of 365 km2, this geopark comprises two connecting scenic areas, the west one is called Longqingxia Scenic Area, and the east Qianjiadian Scenic Area. Yanqing Geopark, taking the Precambrian marine carbonates as its material basis, dominated by the Mesozoic Yanshanian movement-related geoheritage, is a comprehensive geopark by integrating the tectonic, sedimentary, paleontologic, magmatic geo-heritage and North-China-type karst landforms into a whole.

As the candidate recommended by the Chinese government to UNESCO for applying to join GGN in 2013, Yanqing geopark will showcase its new look to meet evaluation mission in the next year through careful preparation and a series of constructions.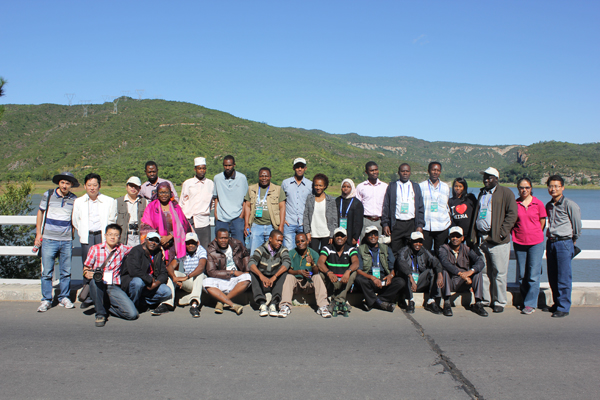 Group Photo of Students and staffs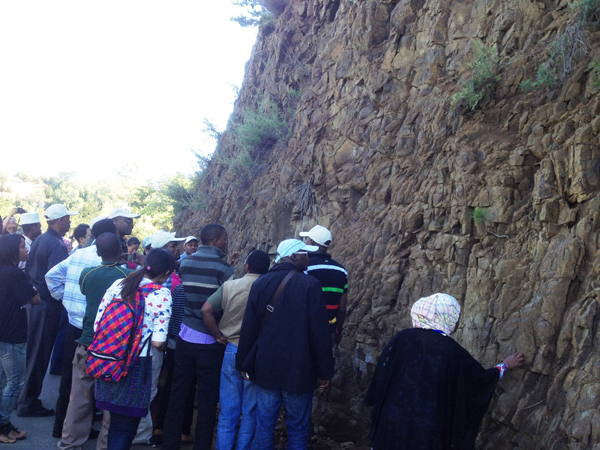 Observe and Study the Amphibole Syenite Porphyry Bedrock of Late Yanshanian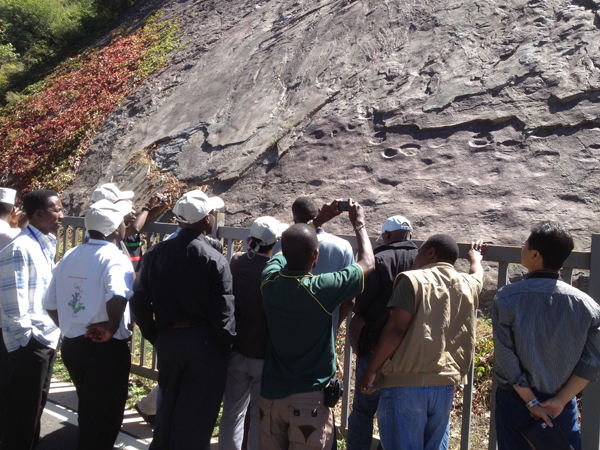 Visit Dinosaur Footprint Fossil Protection Area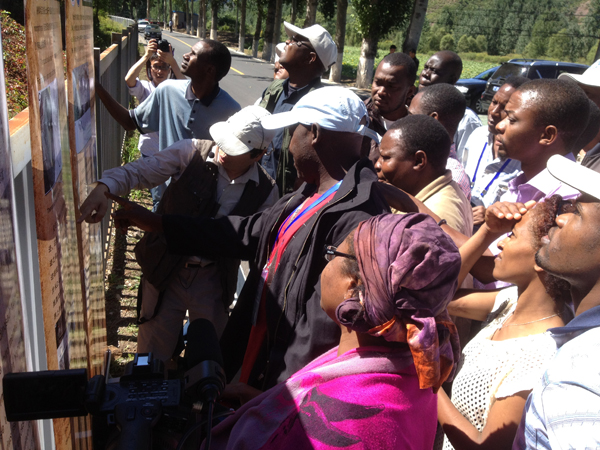 Field Teaching by Prof. Zhang Jianping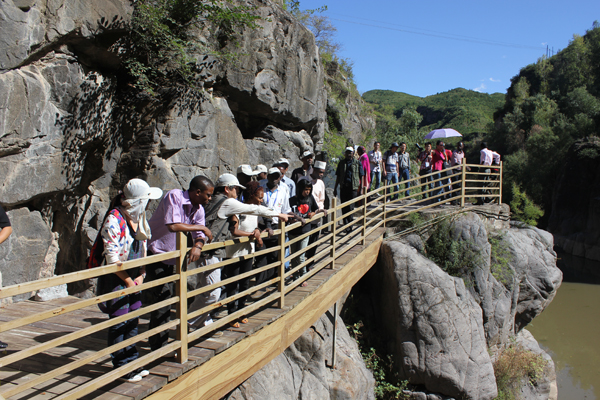 Visit Wulong Canyon