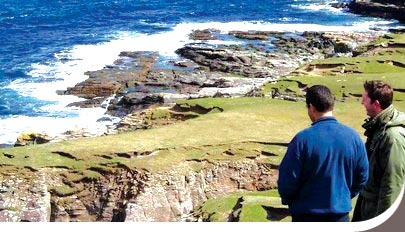 As part of European Geoparks Week, Geopark Shetland is launching a self guided trail and highlighting the Bronze Age rocks of Bressay.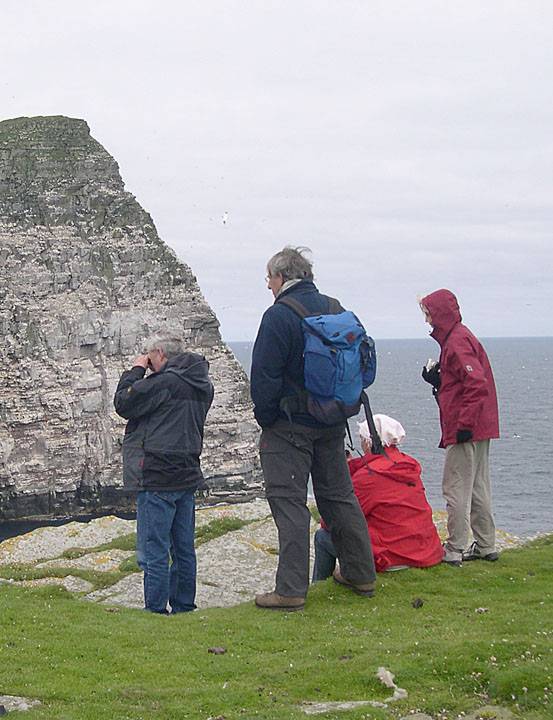 Volcano Trail Launch
The trail launch will take place at 11am, Wednesday 27th May at the Braewick Café. The trail, titled 'Shetland's Volcano', explores the volcanic past of Northmavine. The launch will start with a few words from Brian Gregson, Chairman of the Geopark Shetland Working Group, and a presentation on Shetland's geology, followed by light refreshments with a geological theme.
People will then be free to take copies of the leaflet and explore the trail for themselves. For those who would like to know more, Geopark Shetland representatives will be at the café until 2pm to answer questions, where there will also be a selection of rocks for the public to handle. People are welcome throughout the day, simply start at the café, pick up a trail leaflet and head off to discover Shetland's volcanic past.
Bronze Age Bressay Rocks
In partnership with Bronze Age Bressay, Geopark Shetland is holding a workshop on Bronze Age Bressay rocks on Saturday 6th June. This event, which will dig down to see how the rocks of Bressay formed, will coincide with a weekend of events at the Bressay Heritage Centre.
Participants will discover a massively different environment to today and get the chance to handle a range of rock specimens, including sandstone with fossil fish and ripple mark and raindrop stones. Those who would like to can also make plaster cast fossils. This event will be run twice during the day, 10am and 2pm, it is free and everyone is welcome. Depending on the weather, the events will either be inside or on the grounds surrounding the Bressay Heritage Centre.