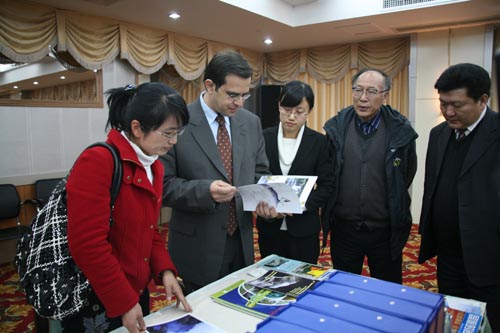 Following the field trip in Huangshan Global Geopark, Mr. Nickolas Zouros from the Global Geopark Bureau - Greece visited Lushan Global Geopark for the initial revaluation during the period December 2-4.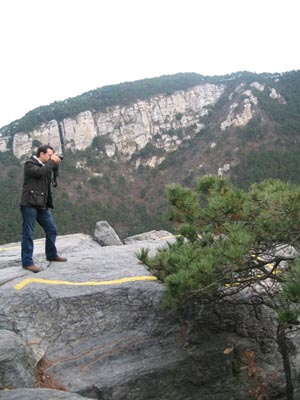 After hearing the progress report of Lushan Global Geopark over previous four years and examining related documentations, he visited Wangjiapo U - shaped Glacial valley,Lushan Tourist Service Centre, Ruqin Lake, Jinxiu valley, Immortals Cave , Taiyi peak, Litoujian horn peak, Hanpokou Crest, Sanyixiang Firn Basin, Lushan Arboretum, Lushan Geological Museum, Lulin Firn Basin, Sandie Waterfall,then he acquainted himself thoroughly with what had been done in the fields of geoconservation, development and management in Lushan in recent years through the field trip.
Mr. Nickolas Zouros concluded his visit to get back on December 5.