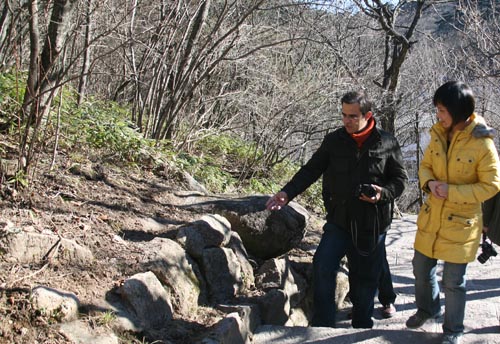 Mr. Nickolas Zouros from the Global Geopark Bureau had a field visit in Huangshan Global Geopark for the initial revaluation from November 30 to December 1.
In the morning of November 30, he heard the progress report of Huangshan Global Geopark as of its membership of the Global Geoparks Network (GGN) at first; and then he carefully referred to the dossier concerned. In the afternoon that day and the morning next day, he visited Yungu Temple, Huangshan Geomuseum, Shixin Peak, North Sea Scenic Spot (including the Lion Peak and the 1st Cycle in West Sea Great Canyon), Ciguangge Visitor Center and Yuping Scenic Spot. As a result, he had a complete knowledge of the progress of Huangshan in geoconservation, geotourism development, geological education and promotion, geopark management and other areas over these years.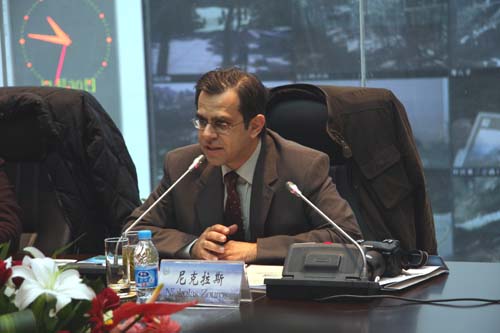 In the afternoon of December 1, Mr. Nickolas Zouros discussed the future development of Huangshan with the Huangshan Geopark Management Committee. He said that Huangshan possessed good conditions for geological research and education; furthermore, the geotourism and Internet could be utilized better to exhibit wonders in Huangshan and attract more international tourists and thereby protect this world geoheritage well for future generations.