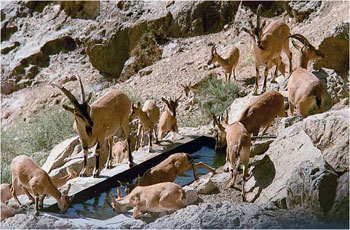 A comprehensive atlas of Iran's geotourism and geopark capabilities featuring more than 1,000 photos on the country's geological phenomena with related captions will be released by November 20.
Announcing this, Ali Reza Amri-Kazemi, an expert with Geology and Mineral Explorations Organization, added that the atlas which covers the entire 30 provinces of Iran will be published in English and Persian languages.
According to IRNA, extensive activities including identifying all significant areas from the geological perspectives have been conducted in preparing the atlas which covers the results of all studies conducted in the field, he said.
The atlas will be released in cooperation with Geological and Mineral Explorations Organization and National Website on Earth Sciences.
Referring to special geography of the country, he also said that Iran is located in a place where geological phenomena are visible.
Amri-Kazemi added that unlike European countries, Iran is not covered with trees, snow and ice, making geological phenomena completely visible.
Iran is considered unique in this respect and has numerous potentials in geotourism, he noted.