A Vietnamese delegation, which is composed of 20 members from the Ministry of Natural Resource and Environment and the Institute of Geology and Mineral Resources and the Hejiang Provincial People's Commission and other agencies, visited the Ministry of Land and Resources (hereinafter referred to as MLR) on November 3.

Jianjun Jiang ---- the director-general of Department of Geological Environment of the MLR ---- introduced the development course and current situation of geoparks in China in detail, especially some good practices and experience in developing geoparks. The delegation was shown around the Global Geoparks Network (GGN) Office under the MLR to comprehensively grasp the main work of the Office and the UNESCO's requirements of bidding for a global geopark designation. In next days, the delegation will have a fieldtrip in both Beijing Fangshan Geopark and Guangdong Danxiashan Geopark.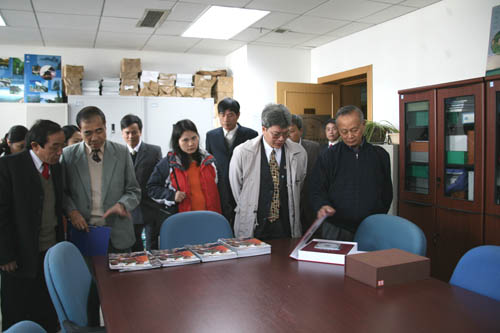 Leader of the delegation and deputy director-general of the Institute of Geology and Mineral Resources, Dr. Tran Tan Van, said that a geopark development program was underway in Vietnam and moreover the first geopark would be founded in the north of Vietnam. In order to facilitate the development of geoparks in Vietnam, the delegation came to China with the intention of learning the mature experience of China in regard to the construction and management of geoparks.