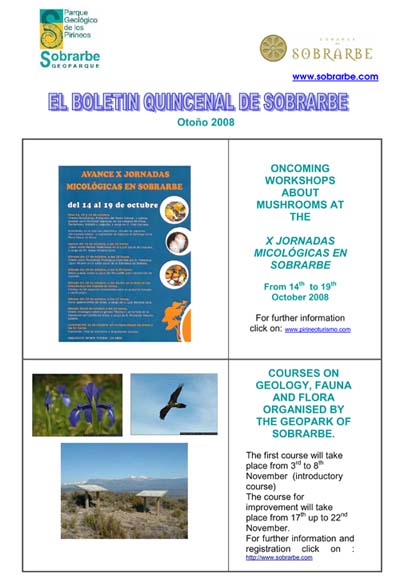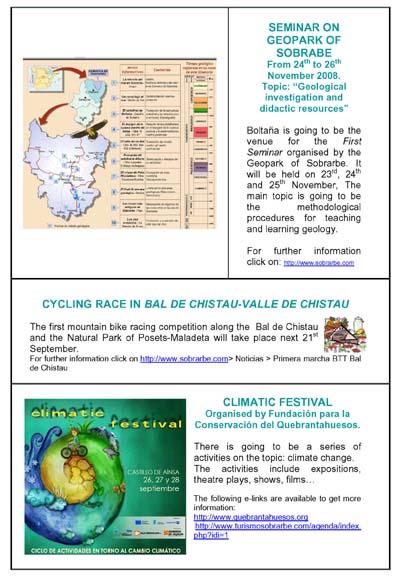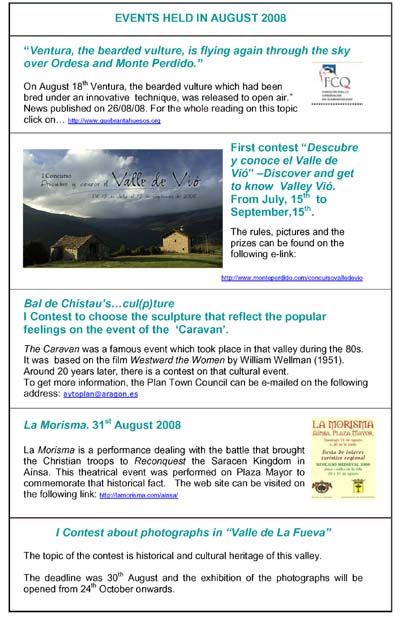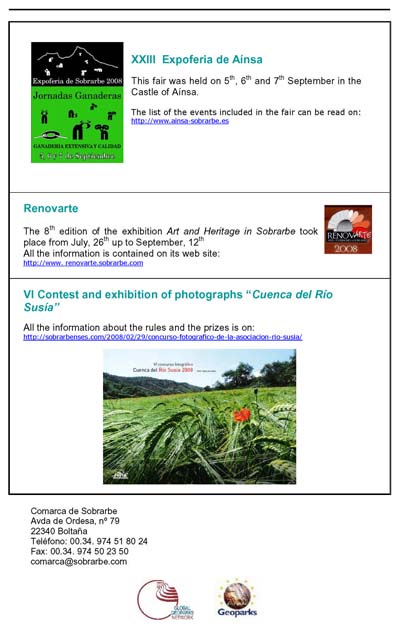 In this issue:
-ONCOMING WORKSHOPS ABOUT MUSHROOMS AT THE X JORNADAS MICOLÓGICAS EN SOBRARBE: From 14th to 19th October 2008
- COURSES ON GEOLOGY, FAUNA AND FLORA ORGANISED BY THE GEOPARK OF SOBRARBE.:
From 3rd to 8th November;

-SEMINAR ON GEOPARK OF SOBRABE :
From 24th to 26th November 2008.
Topic: "Geological investigation and didactic resources"
EVENTS HELD IN AUGUST 2008
-"Ventura, the bearded vulture, is flying again through the sky over Ordesa and Monte Perdido."
-First contest "Descubre y conoce el Valle de Vió" -Discover and get to know Valley Vió. From July, 15th to September,15th.
Click here to read the Bulletin (PDF)