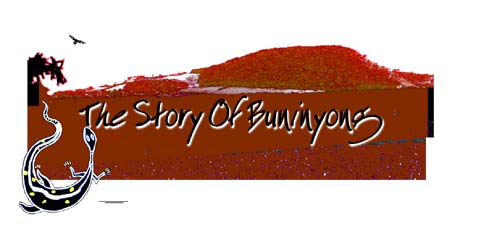 1. Cultural Exposure Day One - 5/9/08
Setting: Walking Courthouse to summit Mt Buninyong, Lal Lal Falls return
Theme - "Friendship and the Mountain"
Focus of the day will be celebrating our relationships to one another and the land - especially the mountain. Our primary input will be from insight and cultural of the indigenous people of the country, but also including recent perspectives along the way.
Objective - Introduction
This will be a day of beginnings. Children will be invited on a journey to relate with each other, the mountain, the past and the present and the future. They will receive their totem groups - Kangaroo, Emu, Eagle/Hawk and Crow. Our prime objective is introducing the ideas, the structure, the dance, storytelling, the song and the art.
2. Cultural Exposure Day Two - 12/9/08
Setting: Walking Mt Elephant, Visit Derrinallum P-12 School
Theme - "The Changing Environment"
Focus of the day will be on the way the earth and the way it changes. Featuring volcanoes, but also the human impact on the earth.
Objective - Exploration
This will be a day of exploration. We will explore the way volcanoes have formed and changed the earth, and the way humans, both indigenous and non-indigenous, have changed and managed their environments, considering the paths ahead. Children will begin brainstorming the creation of song and dance for the telling of their story, but the drawing together of these ideas into formed pieces will take place on the following Friday and throughout term 4. We do not know yet what form the story will take - we may follow themes, we may follow a chronology or we may make a creative story - this is an adventure in story telling for everyone involved.
3. Cultural Exposure Day Three - 19/9/08
Setting: Buninyong Primary School
Theme - "Dreaming the Story"
Focus of the day will be on workshops to begin creating the story, including dance for boys and girls, weaving, song writing and art ideas.
Objective - Creating the Story
This will be a day of creating. We will draw together the two previous cultural days and start seriously dreaming and crafting ideas in a range of artistic genres finishing with a BBQ lunch. The work we start on this day will be carried over into further preparation times and rehearsals for performance in term 4.