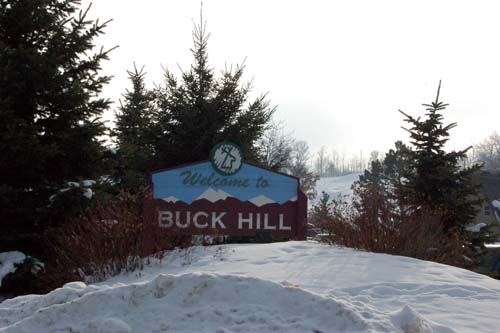 As reported in The Times (Aug. 11) Mayor John Harwood said he and council plan to seek support from the Premier Gordon Campbell and the provincial government for a volcanic park within Wells Gray Park which could become a UNESCO (United Nations Educational, Social and Cultural Organization) GeoPark or Heritage Park. He said that while he and council were looking into a way to include the Buck Hill volcano (which is outside Wells Gray Park), at this point it must be seen as a separate issue.
A group of the supporters of a volcanic GeoPark in the Clearwater/Wells Gray have told The Times that they believe it would be a mistake to simply apply for "a park within the park", while leaving the Buck Hill volcano mining claim and exploratory permit to be dealt with separately. The Friends of Buck Hill, a loosely affiliated group of these supporters, including Trevor Goward, Sandra Holmes, David Simms and Jean Nelson, say that the most urgent task is to rescue Buck Hill. They believe it will undermine the credibility of an application for a UNESCO GeoPark if Clearwater stands by while the "local" volcano is shoveled up and carted away for its commercial value.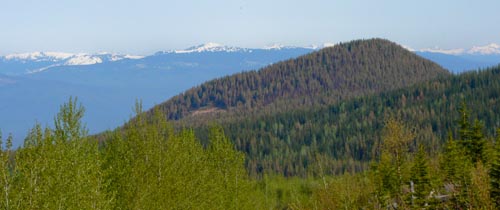 Buck Hill is currently undergoing some excavation and lava rock processing and removal pursuant to an exploratory mining permit owned by Alan Peatt of Penticton, president of Buck Hill Lava Rock Ltd. The permit allows for the removal of up to10,000 tons of volcanic rock. Peatt says that the central location of Buck Hill and ease of access adds considerably to its value for commercial development. He believes that only Buck Hill and one other of over 70 cinder cones in the province are mined for lava rock. Peatt notes that over the years there have been at least three formal opportunities for groups like the Friends of
Buck Hill to lobby government to extend the park over the cone, but that never happened. He says that his tenure is consistent with the current land-use designation.