Source :
Hong Kong Geopark, P.R.China
Published :
December 12, 2022
The first International Geodiversity Day, on 6 October 2022, was marked by a variety of awareness and education activities around the world to raise awareness of geodiversity and the many benefits it provides for people, society and the environment. To celebrate this meaningful day, Hong Kong Geopark and the Association for Geoconservation, Hong Kong, along with various partners, launched a series of promotion and education activities over a two-month period.
On 28 September, Hong Kong Geopark held a webinar, which presented Geopark's geological diversity to over 100 students and teachers from local tertiary institutions and geopark staff from around the world. To enhance communication with the general public, two in-person talks were held on 8 October, and a photo exhibition was staged in a large shopping mall from 17 to 23 October, showcasing 100 photographs of the Geopark's beautiful landscapes and geodiversity through photographic art. Geopark staff, landscape photographers and geopark guides were on hand to provide interpretation. In addition, eight in-depth geological excursions were organised for members of the Hong Kong Joint School Geography Association, students from local universities, as well as geopark guides.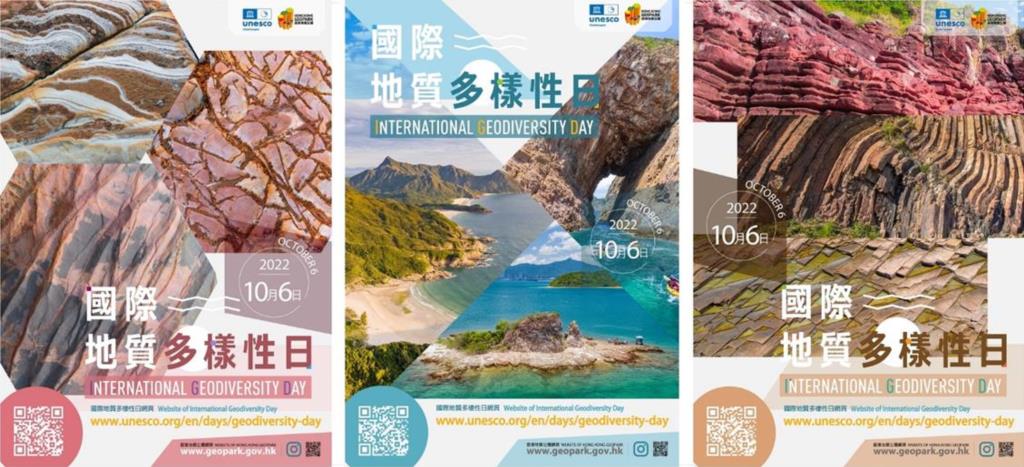 Posters for the International Geodiversity Day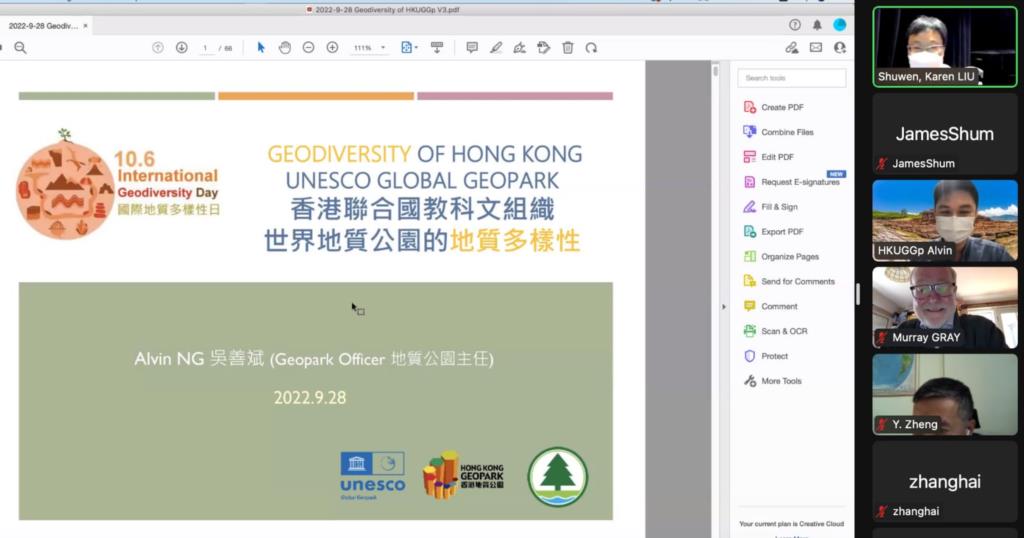 International Geodiversity Day Webinar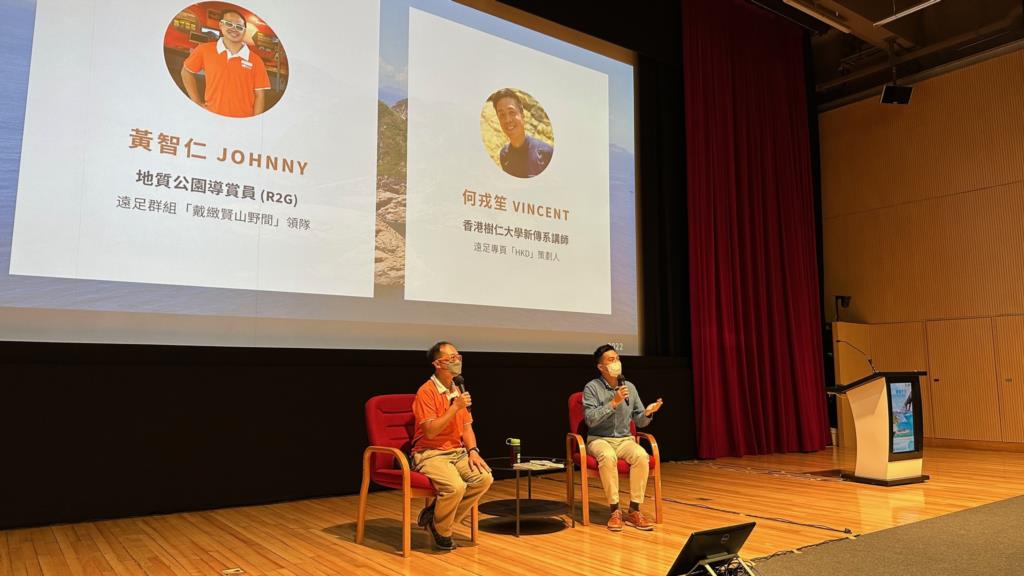 International Geodiversity Day public talks

Hong Kong Geopark photo exhibition in a large shopping mall

Geopark field excursions
Hong Kong Geopark hopes these International Geodiversity Day promotion and education activities will deepen the public's understanding of the important relationship between geodiversity and all forms of life, to motivate the wise use of natural resources to ensure adequate preparation for the challenges posed by natural disasters and climate change.